Salesforce Signs Definitive Agreement To Acquire ClickSoftware
Salesforce, the world's number 1 customer relationship management (CRM) organization, has announced its plan to buy ClickSoftware just days after closing the hefty $15.7 billion data visualization software company Tableau deal.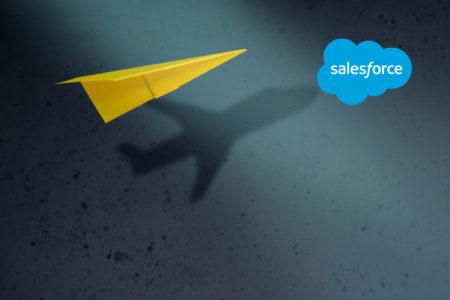 The CRM giant said it is acquiring field service software company ClickSoftware for $1.35 billion. This acquisition will help Salesforce beef up its field service offering that falls under the Salesforce Service Cloud. In its June earnings report, Salesforce reported that its Service Cloud crossed the $1 billion revenue threshold for the first time. This deal is expected to keep those numbers growing.
In 2016, Salesforce introduced Field Service Lightning to empower the mobile workforce with an amazing 360-degree view of the customer, an offline-first mobile app, and predictive insights. Salesforce and ClickSoftware have partnered ever since Field Service Lightning was introduced for delivering intelligent, proactive field service.
In a statement announcing the deal, Bill Patterson, EVP and GM of Salesforce Service Cloud said this acquisition will accelerate the growth of the Service Cloud as well as drive further innovation with Field Service Lightning to better meet the requirements of the customers.
Founded in 1997, ClickSoftware went public in 2000 and remain listed before it went private again in a deal with private equity company Francisco Partners in 2015. Francisco retained ClickSoftware for four years before more than doubling its money. Offering comprehensive mobile workforce management solutions, ClickSoftware has more than 15,400 customers across the world and its list of clients include Deutsche Telekom, Ericsson, Bosch, and Unisys to name a few.
The world's top CRM organization already provides tools to deal with field service that involves keeping a track of employees who are heading out to perform maintenance for customers. In a release, Salesforce said the acquisition will create technological unity, strategic synergies, and new innovative opportunities for Salesforce. It further added that Salesforce Field Service Lightning, built on Service Cloud, efficiently harness the latest in mobile workforce empowerment, dispatching, and IoT technologies to empower organizations of all sizes to connect their entire service workforce on a centralized, single platform. 
Now, Salesforce will be positioned for leading the way to the future of field service with the combined capabilities of ClickSoftware and Field Service Lightning. It will further help Salesforce empower service employees from the contact center to the field to deliver more intelligent, connected customer service.
The acquisition is expected to close during the fiscal quarter of Salesforce ending October 31, 2019, subject to customary closing conditions, including the expiration of the waiting period under the Hart-Scott-Rodino Antitrust Improvements Act and Israeli antitrust clearance.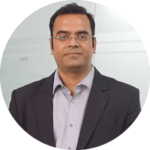 CEO | Founder
"Ajay Dubedi, the Founder and CEO of Cloud Analogy, is a prominent Salesforce Sales, Service, and Marketing cloud Consultant with a rich expertise in handling challenging business models. Ajay has assisted and implemented solutions in industries comprising Banking, Health Care, Networking, Education, Telecommunication and Manufacturing. For the last many years, Ajay has been instrumental in passing on his vast knowledge among his colleagues and strongly believes in harnessing an atmosphere of encouragement, empowerment, and mutual advancement. Ajay is globally acclaimed for his extensive experience in APEX Programming, VisualForce pages, Triggers, Workflows, Page Layouts, Roles, Profiles, Reports & Dashboards."