MuleSoft, the integration platform vendor, has started to reap the innumerable advantages of being associated with Salesforce, the world's number 1 customer relationship management company, with the deal sizes increasing for both the company and its partners.
Jim Fisher, MuleSoft APAC Regional Vice President for Channels and Alliances, remarked the company and channel partners are gaining a bigger reputation and share in the market thanks to more large transformation projects. Fisher added MuleSoft is experiencing that it is not just about doing those simple connectivity projects but its channel partners are also becoming highly trusted advisors to their customers and helping them experience digital transformation.
In May 2018, MuleSoft was acquired by Salesforce for US$6.5 billion as part of its expansion strategy.
Fisher also remarked that the acquisition also assisted MuleSoft to experience significant growth in Asia-Pacific, from 90 employees in the year 2017 (with one individual in ANZ) to around 250 now.
Fisher added the business of Mulesoft is growing rapidly and the association with Salesforce has assisted a lot too to help get higher-level customers that their organization may have struggled to get in the past. It was also remarked that there is an immediate and huge opportunity for MuleSoft to leverage channel partners with specialization in specific vertical markets. Fisher also commented that the opportunities are offered to its partners to be specialists whether in retail, healthcare, transportation, and the government now even though integration is no more a vertical-specific technology.
The MuleSoft APAC Regional Vice President for Channels and Alliances also remarked he believes there is a wonderful opportunity for partners to get associated with MuleSoft when they bring vertical expertise to the ever-evolving market as the challenges in each vertical are different on a radical basis. He also commented that recent events such as ongoing digitization of the healthcare sector and the Banking Royal Commission are a testament to the fact that there is a lot of disruption occurring in just about every segment of the market.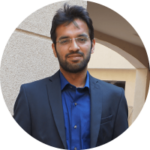 Chief Technical Officer (CTO)
"Akshay Dhiman, the CTO of Cloud Analogy, has been a standout and successful Salesforce Platform Developer for years. He has a rich experience in Salesforce Integration, JavaScript, APEX, VisualForce, Force.com Sites, Batch Processing, Lightning, PHP, C++, Java, NodeJs, ReactJs, Angular 8, GraphQL, React Native, Web Technology, and jQuery. Known for his problem-solving and debugging skills, Akshay is an out-of-the-box thinker and his capability to understand the business context and translate it into a working model is par excellence. Akshay would not only translate his thoughts into reality but would also bring in his own perspective that is always a tremendous value add. Akshay has the knack of taking challenges head on, equipped with In-depth industry knowledge, Resourcefulness and uncanny nag to build relationship with anyone in shortest time possible. Not only does he possesses fantastic technical depth and awareness but Akshay also complements them with a profound understanding of business functionalities, tools, and methodologies. He has the rare combination of skills and talent that one looks for in Salesforce – attention to detail and the drive for innovation."