Salesforce, the world's #1 customer relationship management company, has launched Nonprofit Cloud Case Management & Volunteer Management and expanded the Nonprofit Success Pack (NPSP) with Program Management.
By combining programs, people, volunteers, and customers with the same fundraising, communications, marketing, and engagement solutions, NGOs will get holistic solutions to better understand and share the impact throughout the entire mission.
Since its inception, Salesforce has been on a mission to empower all Nonprofit Organizations with high-quality and affordable solutions. From local social welfare organizations to NGOs and multinational foundations, Salesforce has served more than 30,000 NGOs worldwide, helping them get a comprehensive view of their organization. 
Nonprofit Success Pack(NPSP) gives Nonprofit Organizations an effective, scalable, and industry level solution that allows them to easily manage programs, donations, volunteers, and supporters.
The new Program Management capability will now enable NGOs to manage service delivery-related processes by tracking program engagements and services for customers, beneficiaries, volunteers, coworkers, colleagues, and more. In addition to this, Nonprofit Success Pack extends its Salesforce program management solutions with more scalable programs, fundraising, and engagement data in a single system.
The new Nonprofit Cloud Case Management functionality has been designed to increase the effectiveness of case managers in small and medium-sized Nonprofit Organizations. 
The service manager will be able to do these following things with the new Nonprofit Cloud Case Management feature:
Cover the most important information for planning out their day with unfinished tasks and on which data clients need to pay immediate attention to the home page dashboard.

Handle case plans to track goals, milestones, and action items.

Document case notes.
Nonprofit Cloud Volunteer Management is a revolutionary product that will enable volunteer managers to boost the efficiency and impact of volunteers. Furthermore, volunteer managers will be able to craft and execute volunteer projects, shifts, and registrations seamlessly & recognize where they might need to hire more volunteer managers.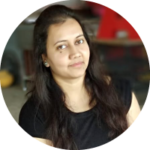 Salesforce Certified Developer | Delivery Management Head
"Deepali, a certified Salesforce Advanced Administrator and Salesforce Developer and CSPO Certified at Cloud Analogy, is a successful name in the industry circles when it comes to the delivery of successful projects with end-to-end testing. Deepali is a globally-renowned industry stalwart when it comes to managing Operations & Delivery Planning in driving Business Performance Management. Over the years, she has also demonstrated great leadership qualities in the context of Organizational Development & Change Management / Transformation, Delivery Planning & Management, Resource & technology pool management, and driving end-to-end Business Process Excellence and Organizational Transformation. Deepali is the Women-In-Tech (WIT) leader, Faridabad Region of Salesforce apart from being an active leader in a wide range of other socio-economic activities and events."