Tech giant Salesforce has recently announced that it's building another shiny tower in Australia. It will be in Sydney overlooking the harbor and the legendary Sydney Opera House. In fact, Salesforce claimed that the new office space in Syndey will be the tallest office building in the city and also one of the greenest buildings in the country.
The company has also committed to adding 1,000 new jobs and building towers in a sustainable manner over the next five years.
Salesforce's Elizabeth Pinkham said: "The building has received the first-ever well core and shell Platinum pre-certification, and will receive a 6-star rating for green design and inventory quality that will represent a global success in sustainable design".
As Salesforce stated, it will be the tallest building in the city once it is completed. It will be located in Circular Quay, part of the city's central business district, and on the ground floor, there will be shops and restaurants. The building will include several areas, including the Salesforce Innovation Center for clients, as well as social lounges, attention areas, and various areas for employee collaboration.
Pip Marlow, the CEO of Salesforce Australia and New Zealand, said: "Salesforce has a proud history in Australia, having been here for over 15 years".
"Salesforce Tower Sydney is taking that commitment to a new level and will allow us to have an even greater impact on our people, our customers, and most importantly our community."
Salesforce Tower Sydney is one of the ten towers the company has in key markets including its headquarters in San Francisco, New York, Chicago, London, Tokyo, Dublin, Indianapolis, and Atlanta.
However, Salesforce has been present in Sydney for more than 15 years but the aim of building up the tower is to consolidate its presence in a single, modern space, with the potential to develop over the next five years and employ hundreds of new employees.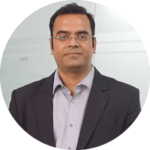 CEO | Founder
"Ajay Dubedi, the Founder and CEO of Cloud Analogy, is a prominent Salesforce Sales, Service, and Marketing cloud Consultant with a rich expertise in handling challenging business models. Ajay has assisted and implemented solutions in industries comprising Banking, Health Care, Networking, Education, Telecommunication and Manufacturing. For the last many years, Ajay has been instrumental in passing on his vast knowledge among his colleagues and strongly believes in harnessing an atmosphere of encouragement, empowerment, and mutual advancement. Ajay is globally acclaimed for his extensive experience in APEX Programming, VisualForce pages, Triggers, Workflows, Page Layouts, Roles, Profiles, Reports & Dashboards."