Innovative technologies have been revolutionizing our world in this era of Industry 4.0. Salesforce has been a pioneer in embracing them and the Lightning Essentials introduced by it is just a testament that customer relationship management tools should always stay relevant.
Today, no business, irrespective of its market credibility and the level of success, can really afford to stay proud of its laurels and ignore innovation for long. If you are yet to implement this Sales Cloud product called Salesforce Lightning, it's high time that you embrace it or face the risk of losing out to your competition.
With the Salesforce summer release, Salesforce added a wide range of functionalities to Essentials through add-ons like Dialer, Chat, Messaging, and Increased Storage to smoothen the transition to Lighting Experience and enabled Salesforce users to be smarter and more productive.
Before we read any further, let us read about Lightning Essentials so that all of us are on the same level of knowledge and understanding.
What is Salesforce Lightning Essentials?
Salesforce Essentials provide a pack of CRM features and functionalities to help businesses grow, close more deals, manage leads, and sell faster and smarter. Essentials offer the tools and functionalities so that you can connect with your clients instantly and share data among all the tools needed to grow your business. Sales Cloud Essentials is implemented to sell smarter and faster. Meanwhile, Service Cloud Essentials is designed for the basic management of customer support teams.
What are the benefits of Salesforce Essentials?
Salesforce Essentials is a creative solution for small businesses to implement a lightweight CRM system infrastructure easily and rapidly, which in turn boosts their sales and leverage their customer support.
Some benefits of this robust and effective platform are:
Fast and simple CRM service set up
Salesforce Essentials has an easy setup assistant with in-app tutorials to answer your question within a few minutes. It also has Trailhead (set of Online tutorials) that provide an interactive online setup and guide small businesses, whether they are first time users or experts, free of cost.
Boost more Sales
Salesforce Essentials provides a module called Sales Cloud Essentials with multiple features and functionalities for the sales teams. They can view a customizable display of sales details, automate sales activities, and track emails, calls, and meetings using the app's Einstein Activity Capture feature.
Deliver excellent customer service
Salesforce Essentials provide a Service Cloud Essentials module for the Sales team to connect multiple support channels that can be accessed on any device to address and resolve them immediately. Automation is available for multiple tasks such as assigning work to expertise and routing the question to the right agent.
Scalable for growth of the business
The scalable platform provides an integrated and streamlined solution for your CRM platform repetitive tasks. It optimizes finding, winning, and engaging customers by connecting and integrating business data.
Moving further, let's explore the functionalities added to Salesforce Essentials in the Summer 19 update
Salesforce Essentials gets to build out- Dialer, Messaging, Chat, and Increase Storage
You can now add more features to Salesforce Essentials through add-ons like Dialer, Messaging, chat, and enhanced storage.

Import all your opportunities into Essentials with the help of the Data Import Wizard.

Embedded automated tasks into your website, or help center to help customers complete the common tasks like reporting an issue, highlight interest in your product or service, or troubleshooting a problem.
Let's discuss it one by one.
Merge your team's phone with Salesforce Lightning Dialer
For every Customer support team, reaching out to prospects and customers needs to be an easier task as a click in their existing CRM system. With Dialer — an out-of-the-box solution in Salesforce Essentials — Salesforce provides functionality for the representatives to create deeper and stronger relationships with their prospects and customers.
Integrating your company phone calls to one phone number with Dialer to have a better chance of connecting with some others in the team. Users can call customers, receive calls, take detailed notes, and call history automatically within the platform. Customers can make a contact request later and anyone in the team can interact with them when they are available as contacts' requests are tracked.
Provide Your Customer Instant Conversation with Chat and Messaging
With Salesforce's latest update, LiveMessaging is now a part of Service Cloud essentials functionality. This is a terrific new and enhanced feature that supports classic SMS messaging and messaging apps like Facebook, Instagram, and WhatsApp.
Embed web chat into your website or help center that allows customers to log in to a case when the team is unavailable. Chat and messages are offered to team members so that they can manage cases, chats, messages, and everything alongside their own work within Salesforce.
Salesforce users can now reap the benefit of increased data storage. Data Storage for select editions has increased from 1 GB TO 10 GB, allowing organizations to expand. This is a huge increase for the customers that deal with a lot of accounts and contacts. This feature addition will greatly reduce pressure on admins to manage and monitor data levels and clean previous data. With the data storage add-ons, you can create more records and share more files that will support the growth of your business.
Salesforce Essentials will help small businesses get started quickly with Salesforce apps exclusively for sales and customer service and grow with the #1 CRM platform. These tools will redefine user-friendliness for maintaining the most important and complex asset of any business- customers.
Whether you are a newbie to the world of Salesforce or an existing Salesforce user, Cloud Analogy is here to make your salesforce journey faster and easier at each stage.
We are a Salesforce community partner that would help grow your business throughout the life cycle of converting your ideas into the design. Cloud Analogy supports all the editions of the Salesforce Lightning platform i.e. from Lightning Essentials to Lightning Unlimited – we would help you with everything like you want us to.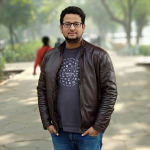 Salesforce Principal Consultant | Chief Information Officer
"An experienced Salesforce.com professional with 5+ years of experience in consulting on and delivering Salesforce projects for mid size, large and very large customers."