The complete timeline of Salesforce events for 2019 including the Salesforce World Tour, Dreamforce, and the Dreamin' events from all over the world.

Jan-12 Cactusforce – http://cactusforce.com – @Cactusforce48
Cactusforce 2019 was an event focused on content for Salesforce architects and developers. The architect track sessions included Salesforce Certified Technical Architect (CTA) program intros, training, board exam prep, and more.


Jan-26 Japan Dreamin' – https://connpass.com/event/109851/ – @japandreamin
Japan Dreamin' 2019 was an exceptional Salesforce event dedicated to connectivity that brings together Salesforce administrators, developers, and other trailblazers around the world for a full-day event of learning, networking, and fun.

 

Feb-22 Deccan Conference – https://deccanconf.com – @deccanconf
Deccan conference was an Ohana community event that was aimed to empower students, users, administrators, developers, and partners by creating an energetic environment for strong relationships, learning core skills, and building great careers.

 

Mar-06 World Tour Sydney – #SalesforceTour 
World Tour Sydney 2019 event was a fun-filled day of innovation, learning, career transformation and giving back.

 

Mar-07 World Tour Amsterdam – #SalesforceTour
World Tour Amsterdam 2019 event covered hands-on with the latest product innovations that can help you create connected customer experiences.

 

Mar-08 London's Calling – http://londonscalling.net – @LDNsCall
London's Calling was the first community-led Salesforce conference in Europe and the year 2019 marked yet another exciting edition of the educational and networking event.

 

Mar-20 Snowforce – http://snowforce.io – @snowforceUT
Snowforce was a two-day event that brings together Salesforce professionals from all walks of life. It was a great opportunity to discuss current trends, network with local industry users, and easily explore Salesforce with industry peers.

 

Mar-21 South East Dreamin'  – http://www.southeastdreamin.com/ – @SEDreamin' 
Southeast Dreamin' was a one-and-a-half-day event with keynote speakers and more than 20 breakout sessions. Guests had exclusive access to the Sponsor Expo and live Demo Jam to discover more AppExchange options.

 

Apr-03 World Tour Boston – #SalesforceTour
Salesforce World Tour was the ultimate energy-packed event that brings together industry-leaders, trailblazers, partners, and technology experts to celebrate innovation and share ideas.

 

Apr-11 World Tour Toronto – #SalesforceTour
Salesforce World Tour Toronto was the information-packed day of learning and networking. During the event, the attendees explored how trailblazers, partners, and product experts make use of Salesforce to connect to their customers in a whole new way.

 

Apr-12 Ole Dreamin'  – http://dreamole.es –  @dreamOle__c
Ole Dreamin' was a full-day event, with people from all over the globe.

 

Apr-12 Skiforce – https://www.skiforce.co –  @SkiforceEvent
SkiForce was an international Salesforce community-led event with Salesforce sessions, skiing, and snowboarding.

 

Apr-16 Higher Ed Sumit – http://www.salesforce.org/events/higher-ed-summit-2019 
Higher Ed Summit was the annual event where education, innovation, & community came together.

 

May-06 Phillyforce – https://www.meetup.com/phillyforce – @PhillyForce
The PhillyForce Conference is the premier event of the year for the Salesforce Developer User Group representing the strength and potential of the Salesforce platform and community. It was an exciting one-day presentation, free breakfast and lunch, and a happy hour network at World Cafe Live.

 

May-07 World Tour NY – #SalesforceTour
Salesforce World Tour New York City event brought out some of the biggest announcements and keynote speeches of the year. It was a blast in the big city with a few thousand of our fellow Trailblazers! From an inspiring keynote, Salesforce to insightful demos, mascot fun, and a whole lot of learning, it was a memorable day for all.

 

May-13 Los Angeles Academy – https://forceacademyla.com  – @ForceAcademyLA
The Force Academy in Los Angeles was a one-day learning event offered to administrators and beginner developers and all Salesforce users. The event was free for all members of the community and is fully supported by our generous sponsors.

 

May-14 World Tour Washington DC – #SalesforceTour
World Tour Washington DC event was a great success and a day of innovation and inspiration. It's a really great opportunity to hear from innovative businesses and learn how they're using Salesforce products to connect to their customers.
May-23 World Tour London – #SalesforceTour
Salesforce World Tour was a great and exciting experience from sessions to interactive stands there was something for everyone. The day was full of lots of knowledge and innovation from Salesforce and from all the other partners and customers too.

 

Mar-28 TrailheadX – https://developer.salesforce.com/trailheadx
TrailheaDX 2019 was an incredible adventure. It was an awesome opportunity to learn, connect, have fun, and give back with Salesforce Admins. Thousands of Trailblazers joined the event online for live-streamed sessions, interviews, and walk-throughs.

 

Jun-14 Banff Dreamin' ' – https://www.banffdreamin.com – @BanffDreamin' 
Banff Dreamin' brings together colleagues from the commercial and non-profit world who want to build relationships, share knowledge, and share their extraordinary experiences about how Salesforce is transforming their business.

 

Jun-14 Texas Dreamin'  – http://texasdreamin.org– @Texas_Dreamin' 
Texas Dreamin' was a Salesforce ohana community-led conference led by the executive team of the Salesforce community aimed to provide users, administrators, developers, and partners the opportunity to build strong relationships and great careers. DemandBlue was one of the proud sponsors of the event last year.

 

Jun-14 Yeur Dreamin'  – http://www.yeurdreamin.eu– @YeurDreamin' 
Yeur Dreamin' was a non-profit community-driven event from Salesforce that aimed to provide Salesforce experts with the best content available in the Salesforce landscape. This was a full-day event that gave the participants an extraordinary opportunity to learn relevant soft skills and access valuable Salesforce content presented by several Salesforce Ohana speakers.

 

Jun-15 YeurLeadin – https://www.yeurleadin.eu – @YeurLeadin
YeurLeadin' was an exclusive CGL-only event, fully funded by Salesforce's Communities. It was the universe's first specific Gathering for Salesforce EMEA Community Group Leaders.

 

Jun-17 Connections Chicago
Connections event was one of the most significant events of Salesforce, which focused on customer focus as its core concept. The Connections 2019 was a three-day event with more than 500 breakout sessions and promised to be bigger, bolder, and better than ever.

 

Jun-27 World Tour Paris – #SalesforceTour
Salesforce World Tour Paris covered all the areas like success theater adoption, governance, change management, and many more related issues. Thousands of end-users, admins, developers, partners, and techies attended the informative event to catch a glimpse of Salesforce.com's latest products and innovations.

 

Jun-27 NorCal Dreamin' – https://www.norcaldreamin.com @Dreamin' NorCal
NorthCal Dreamin' was the comprehensive Salesforce event that includes more than 35 sessions for Salesforce administrators, developers, users, marketing organizations and nonprofit Salesforce organizations.

 

Jul-11 TrueNorth Dreamin" – https://www.truenorthreamin.com @TNDConf
Presented by the True North Dreamin'  Organizers, the True North Dreamin' 2019 brings the Salesforce Ohana to all possible edges of the True North.

 

Jul-18 Big Sky Dreamin'  – http://www.bigskydreamin.com
Big Sky Dreamin' ' is the prominent destination Salesforce Community conference hosted at the Rialto.

 

Jul-26 WITness Success – http://witnesssuccess.com– @WITnessSuccess
The most definitive event for Salesforce Women In Tech!

 

Jul-31 Forcelandia  – http://forcelandia.com– @Forcelandia
Forcelandia 2019 is the only developer-oriented, community-inspired event that was a huge success.

 

Aug-07 Midwest Dreamin'  – http://midwestdreamin.com– @MidWest_Dreamin' 
Midwest Dreamin' ' 2019 was the conference that facilitated learning and collaboration, a jam-packed conference for learning Salesforce tips and tricks.

 

Aug-15 Day Dreamin' ' 5280  – #DayDreamin' 5280
The 4th Annual Daydreamin' at 5280 was presented by the Trailblazer Community Groups Denver, CO Administrators Group.

 

Aug-16 Czech Dreamin' '  – http://czechdreamin.com – @CzechDreamin' 
Czech Dreamin' ' 2019, the first technical conference about Salesforce in the Czech Republic was an event to remember for long.

 

Aug-27 Down Under Dreamin' – Sydney http://www.downunderdreaming.com @Dreamin' gSYD
Down Under Dreamin' was a wonderful opportunity for people who want to inspire or get inspired and enable themselves or others to do their jobs better. This Salesforce event was all about offering tangible, practical, and out-of-the-box knowledge and strategies that were delivered by top Salesforce speakers and executives.

 

Sep-16 Northeast Dreamin'  – http://northeastdreamin.com – @NEDreamin' 
Northeast Dreamin' is a Salesforce user community event with some Northeast Flair! It was like Dreamforce or World Tour, but it is led by the local New England Salesforce user group leaders and other Salesforce users.

 

Sep-20 French Touch Dreamin' ' – http://frenchtouchdreamin.com– @FTDreamin' 
French Touch Dreamin'  is a European Salesforce event independently organized by the community. It will take place in Paris. It is an amazing opportunity to attend this exciting educational event where you can meet and network with all the influential people in the community.

 

Sep-26 Florida Dreamin'  – http://fldreamin.com– @dreamin_florida
The Florida Dreamin'  event focuses on strengthening Salesforce's individual journeys for trailblazers. The main objective is to provide hands-on training that goes beyond technical and product skills and focuses on skills that can make Trailblazers successful.

 

Sep-27 Surf Force – http://www.surfforce.co – @Surfforce 
Surf Force is a Salesforce community event designed to enrich your community by sharing knowledge, new business ideas, and philanthropic opportunities. Salesforce experts will be there to share best practices, hands-on training, new innovations, and more. In addition to breakout sessions, the event also gives participants the opportunity to solve problems with experts and community partners to show integrated solutions.

 

Oct-04 Inspire East  – www.inspireeast.co.uk – @Inspire_East
A community-led Salesforce Dreamin' event for Salesforce users in Eastern England and the Midlands region. InspireEast is all about discussing real business use cases, delayed operations, and panel discussions to help you get the most out of Salesforce.

 

Oct-24 Down Under Dreamin' g – Brisbane http://www.downunderdreaming.com @Dreamin' gBNE
Down Under Dreamin' ' is the Salesforce community-led event brought to you by the Brisbane Salesforce User, Developer, Marketing, Not for Profit and Women in Tech Community Groups. This is a full-day event filled with keynotes and sessions from Salesforce experts, MVPs, partners and customers, an exhibitors area, Demo Jam, and more.

 

Nov-19 Dreamforce https://dreamforce.com – @dreamforce
Dreamforce is the biggest Salesforce event of 2019, the year in which the entire Salesforce ecosystem revolves. With incredible new products, strategic partnerships, and platform updates announced at the Salesforce flagship event, it's no surprise that more than 1.70 million people flock to San Francisco to find the latest innovations in Ohana.

 

Dec-18 World Tour NY – #SalesforceTour
The Salesforce World Tour in New York will be held at the Javits Center on December 18 this year. World Tour New York is bringing with it an opportunity to experience new things, connect with fellow trailblazers, and lead the way to a better future. It is a wonderful opportunity to gather and gain lifelong learning, innovation, and inspiration.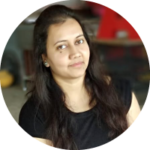 Salesforce Certified Developer | Delivery Management Head
"Deepali, a certified Salesforce Advanced Administrator and Salesforce Developer and CSPO Certified at Cloud Analogy, is a successful name in the industry circles when it comes to the delivery of successful projects with end-to-end testing. Deepali is a globally-renowned industry stalwart when it comes to managing Operations & Delivery Planning in driving Business Performance Management. Over the years, she has also demonstrated great leadership qualities in the context of Organizational Development & Change Management / Transformation, Delivery Planning & Management, Resource & technology pool management, and driving end-to-end Business Process Excellence and Organizational Transformation. Deepali is the Women-In-Tech (WIT) leader, Faridabad Region of Salesforce apart from being an active leader in a wide range of other socio-economic activities and events."