Salesforce, the market leader in CRM software, has announced the general availability of the Salesforce Content Management System (CMS) in its Winter '20 Release Notes. 
The Salesforce Content Management System comes with an updated & revamped design along with several new options.
Salesforce offered a beta version of CMS in its Summer '19 Release Notes, calling it an upgradation to Salesforce Community Cloud CMS. The critical data of Community Cloud CMS users had been moved automatically through the latest Salesforce CMS that is powered with new capabilities.
Particularly, users can now more easily share content throughout the communities and engage with local and regional project teams. Administrators also have role-based access to manage content settings and authoring in Salesforce CMS. 
In September this year, Salesforce announced a $300 million Series D funding investment in Automattic, the company behind WordPress (the popular content publishing system).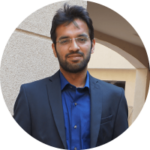 Chief Technical Officer (CTO)
"Akshay Dhiman, the CTO of Cloud Analogy, has been a standout and successful Salesforce Platform Developer for years. He has a rich experience in Salesforce Integration, JavaScript, APEX, VisualForce, Force.com Sites, Batch Processing, Lightning, PHP, C++, Java, NodeJs, ReactJs, Angular 8, GraphQL, React Native, Web Technology, and jQuery. Known for his problem-solving and debugging skills, Akshay is an out-of-the-box thinker and his capability to understand the business context and translate it into a working model is par excellence. Akshay would not only translate his thoughts into reality but would also bring in his own perspective that is always a tremendous value add. Akshay has the knack of taking challenges head on, equipped with In-depth industry knowledge, Resourcefulness and uncanny nag to build relationship with anyone in shortest time possible. Not only does he possesses fantastic technical depth and awareness but Akshay also complements them with a profound understanding of business functionalities, tools, and methodologies. He has the rare combination of skills and talent that one looks for in Salesforce – attention to detail and the drive for innovation."