In today's times, the most important goal of businesses is to stay engaged and collaborated with their customers, partners, and employees. 
With this objective in mind, businesses are turning to Salesforce Community Cloud that has emerged as an energy-efficient, cost-effective and on-demand approach. This is because it enables organizations to grow through a multi-tenant platform for connecting with their customers and partners efficiently that then translates to increased sales.
What is a Community Cloud?
A Community Cloud is a robust business platform that allows users to exchange data and information through multiple modes of communication channels for better management of tasks and services.
With Salesforce Community Cloud, companies can effortlessly customize a branded site to interact with customers, enhance business partnerships, and increase employee productivity.
Let's deep dive to understand more about the Community Cloud and what are its major benefits.
The Salesforce Community Cloud
Public Cloud, Hybrid Cloud, and Private Cloud bagged the limelight before a fourth model started to gain popularity in the world of Information Technology. Several enterprises started to work with the Community Cloud platforms that benefit users to know and analyze the business demand first. 
Let's discuss with the help of an example.
Many organizations require a specific application that is available at one set of cloud servers. So, the service provider that is offering multiple servers will not be able to provide a particular server in the cloud for an individual app. The hosting company allows multiple customers to connect the cloud and segment their sessions. Every customer will, therefore, be using the same hardware that means servers would be accessing the same application and this is exactly what makes a Community Cloud.
Features of Community Cloud
Flexible and scalable

– The Salesforce Community Cloud can easily meet the requirements of all users and they can modify the data as per their needs.

Available and reliable

– The replication of data and applications is done to an alternate web site and ensures your system can make it available to you whenever required.

Safe and secure

– Client data needs to be secure and managed properly on the servers. With the help of a Community Cloud, you will be able to block certain users from accessing and downloading the data applications.

Improved services

– Salesforce Community Cloud comprises all of the following like data, systems, and applications within the cloud to support and manage those systems. Furthermore, the Community Cloud supplier handles computer code updates for you.

Inbuilt templates

– Salesforce provides you the benefit of pre-built templates for your business community that can be customized to a certain limit.
Sharing more amount of information – The Community Cloud gives you an excellent way to share Salesforce knowledge files and Salesforce Chat files with other users.
Benefits of Salesforce Community Cloud for businesses
Build strong and lasting customer relationships – The Salesforce Community Cloud can help Salesforce users create and nurture a better relationship with their customers through online social communities. 
These communities are ideal for collaboration and effective communication (to strengthen their digital relationships with customers) as they provide multiple features such as:
Frequently asked questions (Help you get answers to the most common questions).

Customers forums (excellent mode for customers' discussion). 
Empower employees and improve business performance – The Community Cloud allows businesses to create a custom and personalized interface for customers and employees to track data and records they need to get the work done.
Communities are easy to build with Community Cloud and it helps save money by digitizing business processes as per the needs of the business. It, in turn, helps raise customers' loyalty by making real-time conversations easier.  
Provide Better Customer Service – The self-service feature of an online community is engaging for the users because they want to access information on their own. You can provide better customer experience and support by facilitating them to find the required information for themselves at branded online communities and to help each other.
Delivering personalized and correct information to customers makes them feel that the information provides the most valuable benefits to them. Communities enable users to have direct access to information that is more relevant and knowledgeable for them.
The Community Cloud is an excellent infrastructure that enables collaborations among individuals and organizations with similar computing concerns such as performance requirements, audit requirements, and regulatory compliance.
Multiple communities can be easily developed based on the specific interests and preferences of users. They can also be customized to represent a brand and/or streamline business processes. Users can look for the right community of his or her choice to find the required information rapidly and get answers to their questions instantly. A Community allows channel partners to close more deals by interacting with experts and managing leads within the community.
Allow your customers to find answers and advice from internal resources and their colleagues by creating a community to access all the information required by them. 
Want to know more about creating your own Salesforce community? Contact our Cloud Analogy certified experts who will help you with the best customer-centric solutions to grow your business.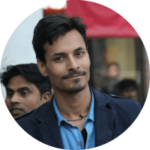 Salesforce Consultant | Solution Engineering Head
"Suraj Tripathi, a certified Salesforce Principal Consultant of repute, is a wonderful mentor and leader. A certified Salesforce Architect and a 7X Salesforce Certified Platform Application Developer by passion and profession, Suraj has rich experience in languages such as Aura, HTML, Angular, Bootstrap, APEX, and JavaScript. With more than five years of expertise in Salesforce Development, Suraj has worked on more than 50+ projects out of which 20+ projects were related to Salesforce Integration, Writing Triggers, Batch classes, VisualForce pages, and Aura Components. At Cloud Analogy, he is the backbone of a wide range of projects from all perspectives – technology, architecture, project management, customer stakeholder management, etc. His energy on the floor is difficult to match and his passion to accept nothing but excellence makes him a leader around whom a team can always rally."