Salesforce is all set to target the financial services sector with Artificial Intelligence (AI) and Machine Learning. On May 7th, 2019 the San Francisco-based company announced Einstein Analytics for Financial Services.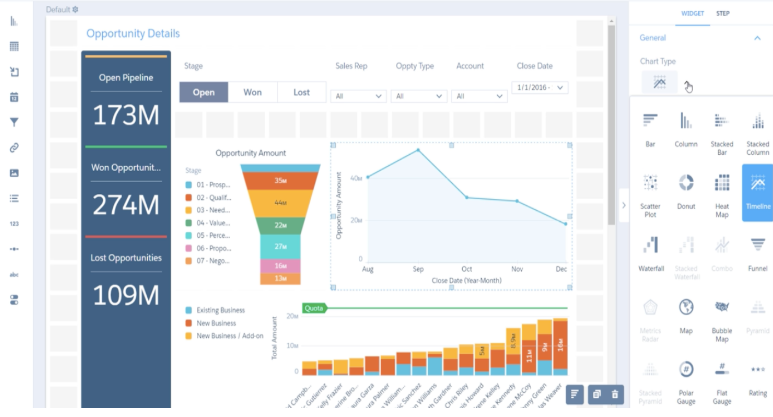 It is an AI-driven customizable tool targeted at money managers, retail bankers, and wealth advisers. It also includes Einstein Discovery for creating automated AI models on datasets and without writing any code.  
In the words of Ketan Karkhanis, Senior Vice President and General Manager of Salesforce Einstein Analytics, "We're bringing intelligence to every customer interaction and building product that speaks the language of the financial services industry,"  He adds "They're getting a tailored approach to analytics with the agility of our powerful platform."
Benefits of Einstein Analytics
You can view, collaborate, and take actions based on Einstein Analytics. Some of the benefits of Einstein Analytics are:
Use of on-technical language to ask questions and get answers through automatically configured charts.

Save the filtered views of a dashboard.

Set smart notifications at the chosen place and time.

Provide real-time data with Interactive dashboards and showcase dynamic visualizations.  

Post a dashboard and lens on the Chatter and share it with others in the organization.

Print the PDF format of the dashboards.

Download images from Analytics and export filtered data.

Take control of Analytics Custom Actions Menu.
Now, it is time to understand what Salesforce intends to offer with Einstein Analytics for financial services. Let us find something about the changes that are happening in the banking and wealth management space.
Changes in the Banking and Wealth Management Sector
There is a rapidly changing scenario in the banking and wealth management sectors as more and more new Fintech entrants are entering the space.
Moreover, there is a paradigm shift in consumer technologies. This tends to simplify the way consumers save and invest their money. Consumers are on the lookout for smart, high-touch experiences, as they get in touch with the advisers.
The trend is towards smart, personalized, and fast services from the bankers and wealth managers. The banks often fail to consolidate all the data from various sources. In addition to this, they understand the need for delivering at scale. So, what is sought by the bankers and wealth managers is instant, intelligent recommendations for the personalized needs of clients. This is where the AI-powered recommendations from Einstein Analytics gain all its importance.
Let us now explore more about the benefits of Einstein Analytics and how does it fit into the above requirements of the modern-age financial services sector.
What does Salesforce offer with Einstein Analytics for Financial Services?
A customized CRM experience is what is delivered by the Salesforce Financial Services Cloud. With the advent of Einstein Analytics for the Financial Services, the retail bankers and wealth managers now have access to actionable insights powered by AI – those which are tailored to their roles as well as the clients.
Moreover, Einstein Analytics comes with industry dashboards, analyzing external data with customizable platform and compliance with industry regulations. Furthermore, Einstein Analytics provides insights and recommendations in a timely manner. The data chosen for this purpose is obtained from the Financial Services Cloud as well as other data sources.
Finally, Einstein Analytics for Financial Services is helpful in extracting loan payments and credit card balances. It works in tandem with the App Builder of Einstein Analytics. It connects with external data sources for serving this purpose. It also serves compliance requirements as it is equipped with security, privacy, auditing, and reporting tools.
If we start thinking about a use case on Einstein Analytics, then the following seems to be a perfect answer.
A Use Case on Einstein Analytics-Financial Wellness
Elements Financial is a credit union that specializes in the Financial wellness of its members. The group uses Einstein Analytics in its efforts to understand the financial goals of the members. Einstein Analytics is embedded on the Account home page. This is to obtain insights on the money flow and the members. These insights are helpful for the teller and the management teams – enhancing stronger relationships and customized offerings.
In a nutshell, as said by Lisa Schlehuber, CEO of Elements Financial."Our work with Salesforce has allowed our credit union to build a data culture where stronger and more accurate knowledge leads to serving our membership with customization".  She adds further, "We are proud of the high-tech and high-touch level of service that makes Elements unique and leads to lifelong relationships with members."
Why choose Einstein Analytics for Financial Services?
A comprehensive set of Einstein Analytics dashboards, Einstein Analytics for Financial Services helps personal bankers, financial service managers, and executives, and accountants to manage their books of business with invaluable insights about leads, referrals, client goals, and client satisfaction.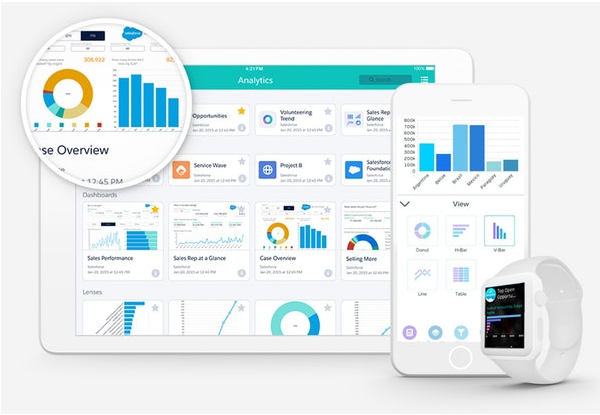 Einstein Analytics for Financial Services is available for a nominal extra cost in Professional, Enterprise, and Unlimited Editions and its pre-built dashboards are ideal for visualizing the metrics that are required by the advisors to stay ahead of satisfaction, leads, referrals, and client goals requirements.
Einstein Analytics for Financial Services offers a comprehensive customer intelligence solution, based on the Einstein Analytics platform. It offers AI-augmented business intelligence, catered to the needs of wealth managers, retail bankers, and many others.
As the bankers and the wealth managers seek intelligent recommendations for the personalized needs of the modern-age clients, the AI-powered recommendations of Einstein Analytics offer the right solution.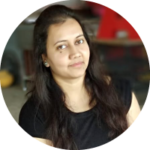 Salesforce Certified Developer | Delivery Management Head
"Deepali, a certified Salesforce Advanced Administrator and Salesforce Developer and CSPO Certified at Cloud Analogy, is a successful name in the industry circles when it comes to the delivery of successful projects with end-to-end testing. Deepali is a globally-renowned industry stalwart when it comes to managing Operations & Delivery Planning in driving Business Performance Management. Over the years, she has also demonstrated great leadership qualities in the context of Organizational Development & Change Management / Transformation, Delivery Planning & Management, Resource & technology pool management, and driving end-to-end Business Process Excellence and Organizational Transformation. Deepali is the Women-In-Tech (WIT) leader, Faridabad Region of Salesforce apart from being an active leader in a wide range of other socio-economic activities and events."