Whether you own a small business or a large one, it is mandatory to maintain customer relationship management – CRM. CRM helps you to manage all the critical data under one roof. Talking about CRM, Salesforce is the "Buzzing Trend for Business". Salesforce is the biggest cloud CRM solution in the hype. You can live all your dreams of taking your business to the greatest possible height with the help of a dedicated Salesforce Development Company. Salesforce deserves this impressive level of success because of the best Salesforce Packages being offered mainly. Other advantages and resources contribute to the same. There are numerous benefits in adopting Salesforce into your business as follows:
Salesforce Implementation Services:

Adopting an appropriate Salesforce Development Company, you can enjoy all the benefits and easily implement various complex procedural steps like Consulting, Customization, Integration, Data Migration, Launch, and support throughout the life cycle of the Salesforce Implementation Services.
At the competitive edge:

 Hiring a right Salesforce Implementation partner can prove you the best at the competitive edge of the growing business sector. Best Salesforce Packages being offered nowadays are ready-to-use packages that can be easily implemented to gain you the highest leads.
AppExchange World:

Currently, everyone tries to run behind a more accessible solution, applications have made life easy. Applications are the right platform making usability more efficient. AppExchange is a marketplace for all the Salesforce customized applications developed by the various Salesforce Development Company. 
Enhanced Collaboration:

Salesforce collaboration services being offered by Salesforce Implementation Partners helps in communication and collaboration of the users to understand the particular Salesforce Package being adopted. It helps to track every event and activity during the whole process of Salesforce Implementation. 
Best Salesforce Packages:

Salesforce Development Company offers a wide range of best Salesforce Packages at various costs ranging from low to high. These packages come with a different functionality package that can easily be fitted in small or even large businesses. 
Save time, costs and resources:

Salesforce Implementation Partners tries their best to save the time, cost and offers outstanding efficient resources. The target is to make the client understand their business in a more efficient manner with the help of resources like webinars, blogs, and news ultimately saving time and cutting costs.
Rapid Growth:

Every business requires a growing rate, Right? Salesforce Development Companies are well known for CRM. Salesforce helps you to achieve your targets and provide a rapid growth rate for your organization meanwhile maintaining the business's reputation. 
Cloud-Based:

Salesforce Development Company provides you the flexibility of access anytime and anywhere. Best Salesforce Packages have set the ball rolling delivering a secure and most sophisticated cloud infrastructure.
Transparency:

Clients and the Salesforce team are always free to track every information of any event, activity, and transaction. There is a fair transparent cover between you and the process to help you clear your doubts and most importantly provide you the security with your business you expect.
Customer Relations:

 Businesses require to maintain their relations with their esteemed customers. Salesforce Implementation Partners being number one CRM helps to maintain these relations with the help of customized desires, feedbacks and queries. 
Skilled Consultancy:

Salesforce provides the best expertise. You all must be wondering how consultancy can be provided while implementing Salesforce. Don't worry, we got it. Hire the best consultants and clear all your doubts and questions regarding the sales, marketing, growth, predictions, analytics, and more. 
Recap
So, to conclude, In order to take your business to the next level, Salesforce Development Company takes full responsibility by providing hand-picked certified consultants to help you grow your business. After listing all the above benefits, it is proven that Salesforce is the king of the CRM. With the help of Salesforce Implementation Partners, all the business operations can be managed in the most efficient manner. For any further assistance, feel free to contact Cloud Analogy- One of the leading Salesforce Development Company.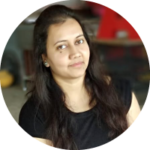 Salesforce Certified Developer | Delivery Management Head
"Deepali, a certified Salesforce Advanced Administrator and Salesforce Developer and CSPO Certified at Cloud Analogy, is a successful name in the industry circles when it comes to the delivery of successful projects with end-to-end testing. Deepali is a globally-renowned industry stalwart when it comes to managing Operations & Delivery Planning in driving Business Performance Management. Over the years, she has also demonstrated great leadership qualities in the context of Organizational Development & Change Management / Transformation, Delivery Planning & Management, Resource & technology pool management, and driving end-to-end Business Process Excellence and Organizational Transformation. Deepali is the Women-In-Tech (WIT) leader, Faridabad Region of Salesforce apart from being an active leader in a wide range of other socio-economic activities and events."