Google has announced several new strategic partnerships and security partner integrations to enhance the cloud security capabilities of the Google Cloud Platform.
Kevin Ichhpurani, Vice President of the Google Cloud Global Ecosystem and Sunil Potti, Vice President of Engineering at Google Cloud Security, said: "We understand that many customers have dedicated tools and strategic relationships with the industry's leading security vendors. We want to meet you where you are, allowing you to preserve your investments, as well as benefit from the functionality you can't get on other clouds. That's why we work closely with partners in the security industry to help you better secure your applications and information."
Google Cloud introduces a new solution that allows customers to manage security-based implementations and vulnerability management solutions—through collaboration with McAfee, Palo Alto Networks, and Qualys.
By expanding its strategic partnership with Palo Alto Networks, the world's cybersecurity leader, Google Cloud will now be able to develop innovative solutions for Anthos, the open application modernization platform.
Google Cloud Platform will also facilitate integration with McAfee MVISION Cloud solution for data security, threat prevention, governance, and compliance capabilities for container workloads.
Google said: "Security is of top mind for every organization, at every stage of your cloud journey, whether you're just beginning to migrate a few applications or running entire stacks of mission-critical workloads in the cloud."
Google announced the general availability of Citrix Workspace on Google Cloud Platform. The remote access tool will be included in the G Suite that provides a single sign-on experience, multi-factor authentication, enhanced security policies, and end-to-end visibility and analytics. The company has also announced that Exabeam, a leading provider of Security Information and Event Management (SIEM), will expand its SaaS cloud security management platform on Google Cloud to help customers bring scale and speed of the cloud to their existing SIEM platform.
A strategic partnership with ForgeRock was also formed to integrate digital identity platform to Google Cloud. This platform will help customers build and maintain cloud-ready architecture to automate multi-cloud deployments.
Besides, there's new data security support from Semperis and Stealthbits that allows customers to manage, audit, and protect their Microsoft Active Directory-dependent applications and workloads running on Google Cloud from service outages, data breaches, and cyberattacks.
Google commented: "We are excited to recognize several partners who partnered with Google Cloud to build specialized security solutions and demonstrated high levels of success in meeting customer needs."
Google further noted that these partnerships are based on Google Cloud's commitment to providing customers with high levels of data security and privacy.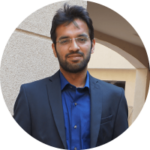 Chief Technical Officer (CTO)
"Akshay Dhiman, the CTO of Cloud Analogy, has been a standout and successful Salesforce Platform Developer for years. He has a rich experience in Salesforce Integration, JavaScript, APEX, VisualForce, Force.com Sites, Batch Processing, Lightning, PHP, C++, Java, NodeJs, ReactJs, Angular 8, GraphQL, React Native, Web Technology, and jQuery. Known for his problem-solving and debugging skills, Akshay is an out-of-the-box thinker and his capability to understand the business context and translate it into a working model is par excellence. Akshay would not only translate his thoughts into reality but would also bring in his own perspective that is always a tremendous value add. Akshay has the knack of taking challenges head on, equipped with In-depth industry knowledge, Resourcefulness and uncanny nag to build relationship with anyone in shortest time possible. Not only does he possesses fantastic technical depth and awareness but Akshay also complements them with a profound understanding of business functionalities, tools, and methodologies. He has the rare combination of skills and talent that one looks for in Salesforce – attention to detail and the drive for innovation."