No one can deny the importance of mobile applications in day-to-day life. Mobile apps have changed the way we lead our lives and there is no denying the fact that their usefulness has had a possible impact on our daily lives. With the rapid growth of mobile applications, many industries are implementing mobile apps development strategies for their business.
WhatsApp, Facebook Messenger, Instagram, Snapchat, Dropbox, Uber, and more are the most popular and widely used mobile applications used by people on a regular basis and they have changed the way we do things.
With countless new inventions, innovations, and technological advancements in the market coming up almost every day, let me introduce the most important Enterprise Mobile App Development trends of 2019 to you. People who are looking for a successful business career in mobile app development definitely need to read and learn about these latest trends.
Let's get started!
Artificial Intelligence (AI) - Evolving technology that dug its heels deeper in the App development market
AI technology in the market is growing fast. It is estimated that the AI market will exceed $40 billion by the year 2020. AI has become a real success in creating a huge impact on simplifying solutions and services. Artificial intelligence benefits humanity across various fields such as the education sector, healthcare, household, etc.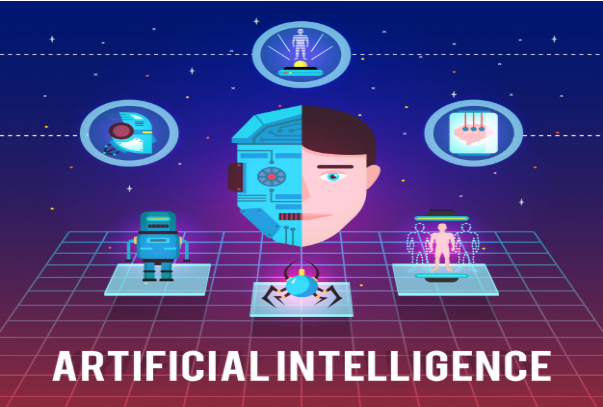 Undoubtedly, AI is likely to stay and provide more potential opportunities in the coming future.
Have a look at some use cases of Artificial intelligence:
Navigation Mobile Applications

Intelligent Automated Personal Assistant- Alexa and Siri

Scheduling Transportation Services
Machine Learning- A subset of Artificial Intelligence
Machine Learning offers personalized experiences for customers and employees that enable computer systems to learn how to discover a pattern, instant data analysis, and many other functionalities. The enterprise needs to be aware of the informative functionalities and features for effective algorithms required for mobile app development.
Many organizations have adopted the power of Machine Learning in mobile app development. It makes the mobile platform more user-friendly providing personalized customer experience and maintaining the loyalty of customers.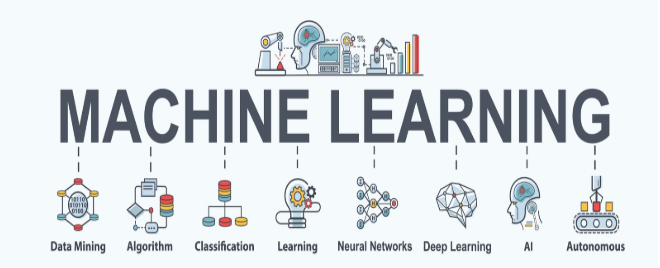 Machine learning applications demonstrate unmatched advantages in various sectors like retail and e-commerce. The applications are used for various purposes:
Data mining and Analytics

Social media services

Online customer support

Improving Search engine results
Augmented Reality (AR) and Virtual Reality (VR)-A perfect combo
The introduction of innovative trends would be incomplete without AR and VR technologies. Applications with these technologies make the user interface more interactive and attractive.
If the words AR and VR often confuse you, here's a simple definition to understand both the terms:
VR – Immerse the user in the world of virtual reality.
AR – Enhance the user experience in a real-world environment.
Both these technologies have deep roots in mobile app development and are capable to change the entertainment industry and the education sector.
The advanced AR and VR technologies not only groom the gaming apps but also generate publicity and therefore results in more user engagement towards social media platforms (Instagram and SnapChat).
One of the examples of the AR Technology mobile app is Pokemon Go.
Blockchain - The biggest, advanced development that rocked the tech industry
The blockchain technology is the combination of two words- block+chain; both these terms carry different explanations.
The term "block" defines that you can add more data in a peer-to-peer network without erasing and modifying it. The second term "chain" defines the formation of a series of data.
With the use of blockchain, data will be more secure and decentralized, which will prevent cyber attacks happening across the world.
Blockchain is commonly related to cryptocurrency (digital or electronic cash) but, on the other side, it also serves many benefits for the growth of organizations. The extensive use of this technology has encouraged the IT companies to search for Blockchain developers on a large scale. So it will be highly beneficial to learn as much as possible about the benefits of blockchain to build a career in Mobile app development.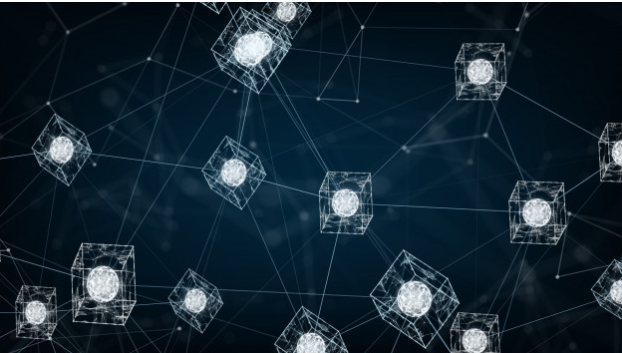 In a nutshell, Blockchain is expected to increase productivity in the mobile app development industry by building an application secure and decentralized. These Blockchain-based apps will gain more importance in an enterprise when it comes to processing payments and establishing smart contracts.
So, if you are really interested to tap into the opportunity of development and implementation using the blockchain technology, you should get yourself enrolled in the app development domain and be attentive and learn more about this field.
Wearable Technology- Future's must-have Personal Accessory
Various wearable technology apps are used on a day-to-day basis. Smartwatches (FitBit) are commonly used by people that not only enhance the style and personality of users but also helps in the smooth performance of different activities like setting reminders, replying to messages and receiving calls instantly, fitness tracking, receiving weather alerts, etc.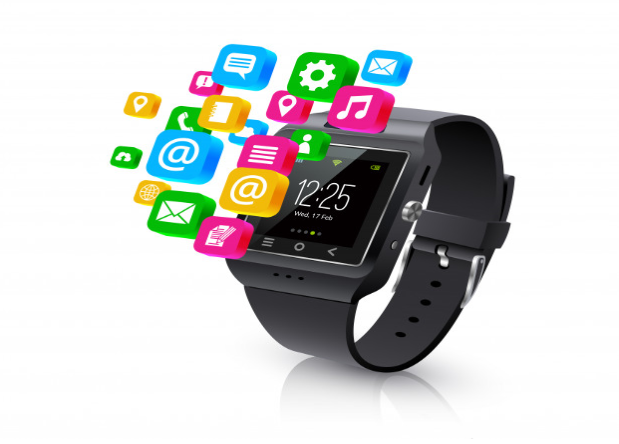 With the help of smart wearable apps, you can keep an eye on multiple activities without accessing your phone or tablet.
IoT (Internet of things) - Game-changing technology
One technology that may be appearing last on this list but is no lesser is the IoT.
IoT can be defined as a network of physical objects that are merged with sensors, software, and electronic devices that are characterized by interoperability (interconnected with each other).
IoT has boosted various sectors such as eCommerce, healthcare, education, etc. For instance, the Internet of Things can prove to be of an enormous advantage when implemented as a part of the growth strategy of educational institutions. It will help teachers, parents, and children to be on the same level of awareness of what is going on in the campus with the help of virtual devices.
The Internet of things has created a lot of buzz across the world and IoT-powered industry segments are likely to experience exponential growth in 2020 and beyond.
Clearly, mobile applications have indeed become a crucial part of people's lives. Today, we are performing most of our important activities such as ordering food, booking a cab, online shopping, and booking tickets with the help of mobile apps.
Users are always in search of highly-responsive and interactive apps created with the implementation of the latest technologies that make their lives easier. Technology never remains constant, it is ever-changing and evolving every second and it is the fuel that propels businesses to great heights.
So, developers need to remain updated about the latest trends and the ever-changing demands of customers in the app industry to implement the functionalities and offer the best user experience.
Just in case, if I had missed out on something feel free to comment in the comments' section below. It might be difficult to identify the actual benefit from the mobile app development trends. Well, in that case, contact us on our website http://www.cloudanalogy.co.uk/ and get immediate help from our certified and expert professionals.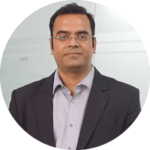 CEO | Founder
"More than 11 years of industry experience. Responsible for strategy, vision, and project delivery at Cloud Analogy."