It doesn't matter how good a product you make unless you have a team of marketing geeks that can create a demand for it and help you sell it across multiple platforms. This is where Salesforce Marketing Cloud comes into the picture. In this context, email marketing holds paramount importance.
Critical Aspects of Email Marketing
Email Deliverability is the most crucial point in email marketing. What's the point of sending emails if they don't reach your ideal prospects' inboxes? Electronic emails have been sent for many years now but their deliverability still remains a much-debated and still a misunderstood concept for some email marketers.
The primary concern regarding email deliverability is that the purpose of creating emails should never be defeated. In other words, the emails sent should be delivered to the right audience at the right time and at the right place. For this, you need to take care of the deliverability factor.
Deliverability defines whether your emails are being delivered to your customer's inbox or not. If you have poor deliverability scores, your customers will not receive your emails. And if customers do not receive your emails, they are not going to open and see your message.

Email Sender reputation refers to the score of your email sending IP address assigned by an Internet Service provider (ISP). Email sender reputation is a crucial component of email deliverability. So, in order to find out whether your emails are being bounced or moving to spam

folders, you need to check your email sender reputation. Higher the score, the more likely an ISP will deliver emails to the inboxes of the recipients.
If your email sender's reputation is bad, your emails could get bounced or land in the recipient's spam folder.

Here are the five tools commonly used to check sender reputation so that you can get more out of email marketing and improve email marketing automation as well.
Sender Score is an easy-to-use tool that facilitates calculations on a score between 0 to 100. It will describe the sender's reputation and shows how mailbox providers view your IP address.
The higher your score, the better your reputation and the higher your email deliverability rate. Numbers are calculated on a rolling 30-day average and illustrate where your IP address ranks against other IP addresses.
If your score is near to 100, this indicates that most of the sender's transactional and marketing emails land in the inboxes. If your score is near 0, this indicates that there is a high chance that the emails are likely to be spammed or bounced; the email campaigns will then have high bounce rates, high block rates, and low open rates. Furthermore, the Sender Score will give you some good suggestions regarding ways to improve your email deliverability.
2. MassMailer Email Monitor for Salesforce
MassMailer is a customized email deliverability tool that helps you overcome the daily limitations of email usage in Salesforce. Salesforce still limits emails to 5000 emails per day and has file size limitations. To get over these limitations, you can use the Mass Mailer tool developed for Salesforce CRM customers. Not only does it eliminates Salesforce email limits, but it also checks your email sender reputation, identifies potentially blocked content, identifies your email against blacklists, and estimates whether your email will be bounced or spam blocked.
MassMailer Email Monitor works with Salesforce CRM templates and delivers built-in email tracking features. With Mass Mailer, you can also track the opening of email, clicking, unsubscribing, spam reporting, and bouncing, etc. Additionally, it can provide suggestions to improve your email deliverability. To use MassMailer, you can install a free trial from Salesforce AppExchange.
Trusted Source, owned by intel, is a dashboard that gives unbiased ratings across various types of online media. It will provide you with genuine and accurate ratings for your email server, your domain name, email content, and web content. It helps you predict whether your recipients respond to your emails and also whether the emails are likely to be delivered at the right destination.
With the Reputation Authority, you can receive a score ranging from 0 to 100 on whether your emails are trustworthy or not. Additionally, you will also come to know how many of your emails were opened. To know about this, you can explore either your domain or your IP.
Reputation Authority provides some useful information related to email-related threats such as unwanted email traffic, unwanted web traffic, virus threats, phishing attempts, and ransomware.
Talos Intelligence gives you an idea regarding whether or not your email domain is regarded to be trustworthy. It provides you with the tools to check email reputation by ranking good, neutral, and poor. If you have a new server, it may provide you with rank as a neutral state. Talos Intelligence reputation lookup lets you check your email reputation through searching by IP address, domain, or network owner.
With this lookup, you will be able to see owner details, location data, web reputation, weighted reputation, email volume, and email volume changes. Not only you can check your email sender reputation but you can improve your sender reputation by checking your email list, removing inactive emails, and improving your email content. Hence, you will see good deliverability rate leads to better engagement.
Email Sender Reputation is the most essential component of any online marketing strategy. A good domain reputation results in a higher rate of deliverability. The better your email reputation, the more emails make it to the inboxes of your recipients. 
With all the above Salesforce Marketing Cloud tools, you will come to know more about specific issues that you need to fix out to improve your email deliverability and reusability. This, in turn, will boost the success of your email campaigns. Start maximizing your potential today by leveraging these tools to check your Salesforce email sender reputation, improve email deliverability rate, and ensure that more of your emails reach the intended recipients.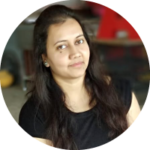 Salesforce Certified Developer | Delivery Management Head
"Deepali, a certified Salesforce Advanced Administrator and Salesforce Developer and CSPO Certified at Cloud Analogy, is a successful name in the industry circles when it comes to the delivery of successful projects with end-to-end testing. Deepali is a globally-renowned industry stalwart when it comes to managing Operations & Delivery Planning in driving Business Performance Management. Over the years, she has also demonstrated great leadership qualities in the context of Organizational Development & Change Management / Transformation, Delivery Planning & Management, Resource & technology pool management, and driving end-to-end Business Process Excellence and Organizational Transformation. Deepali is the Women-In-Tech (WIT) leader, Faridabad Region of Salesforce apart from being an active leader in a wide range of other socio-economic activities and events."